On Sunday I took pictures at the
Adventureland
movie premiere. It was my first experience being a paparazzo.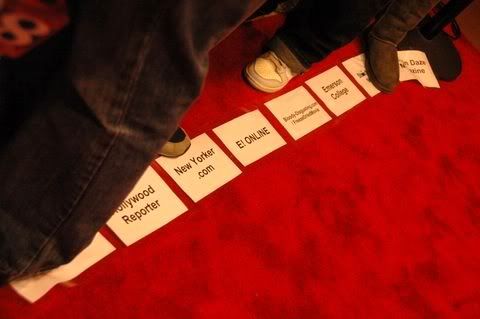 I had been standing for a position right in front of the carpet, when a much taller photographer cut in front of me. Another photographer and I teamed up against him, making faces behind his back and eventually I got my original position back. It was pretty intense.
Eventually Bill Hader and Greg Mottola (director of Superbad) showed up.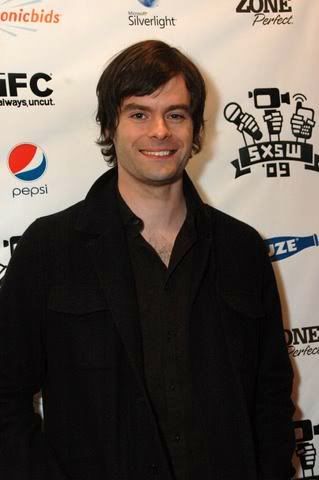 Bill Hader looked directly at me when I said, "welcome to Austin!"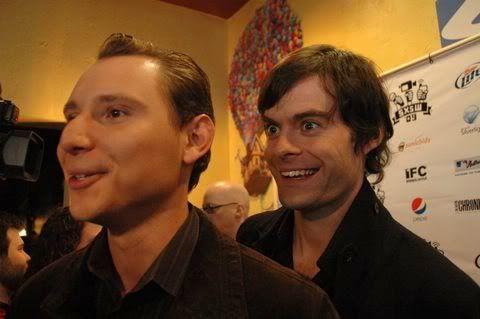 Bill Hader poses with a reporter from News 8 Austin.
Adventureland Q&A
"Roll Up the Red Carpet" - Doll and The Kicks